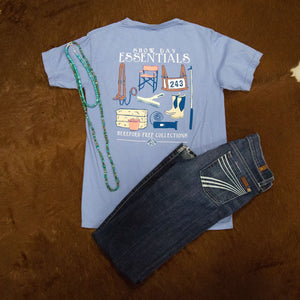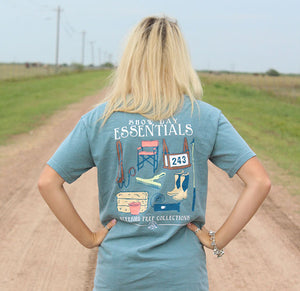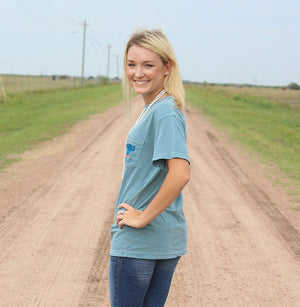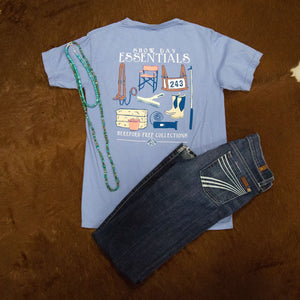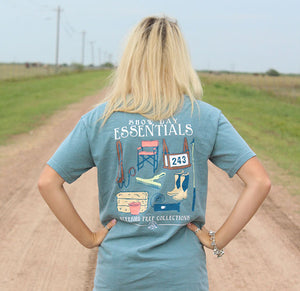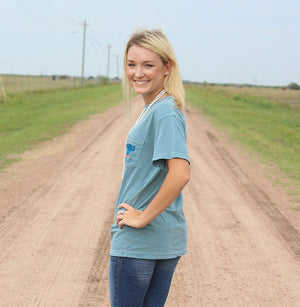 On Sale
Show Day Essentials Adult Tee
You can't go wrong with a classic pocket tee! The custom design on the back is sure to make other showmen say "yep, we've been there too!" - and if you feel like you've forgotten to pack something for your next stock show, you can always use this as a last minute checklist!
Features: 
- Faded blue/green short sleeve pocket t-shirt.
- Hereford Prep logo in dark blue with pink bowtie on the front pocket.
- Back design with "Show Day Essentials" text and custom artwork featuring a halter, folding chair, show harness, show stick, hay bale and bucket, comb, muck boots, and clippers
Fabrication: 
100% ring-spun cotton
Comfort Colors Brand
Size Chart: (Youth and Adult Sizes) Runs true to size.